Now that the dust has settled on fervent analysis of the Rs. 20 lakh crore relief-package announced by Government of India, it is sounding to most industry segments as 'Go Figure Out For Yourself (G-FOFY)' package. Well it also translates to 'being Atmanirbhar' by choosing to undertake certain steps to recover from this mega economic crisis and prepare for growth in a new-normal world.
The non-starters in the package is well understood by now, but reiterating the reasons to form the premise on which industry needs to act differently.
There is a significant loss in income for millions of households; spread across rural and urban economy. The plight of daily-wage and contract labourers has played out on national television, the news of layoffs in cities by travel & tourism, hospitality, airlines, retail is alarming enough. Many manufacturing & services sectors are resorting to manpower cuts as desperate measures in the face of Q1 revenue and business forecast for Q2. Lower income means cut in expenditure which translates into decline in demands that economists often talk about.
Decline in demand stalls fresh investment proposals of larger industry players. Their investment war chest might get utilised to tide over the crisis or turn risk averse for fresh investments. If they curtail investment, new capital equipment won't get bought, fresh jobs would not come.
Low demand and low investment mean less revenue generation or income for the government. Since private money cannot be invested forcefully, the government is the only agency left to give a boost to economy.
The expected impact on revenues (domestic + exports) for the industry in FY 21 is a decrease of about 45%
So, what should be the course of action for Industry Players in Short-term, and planning for Medium to Long-term. My assessment is focused particularly for the Textile Industry, but the broad contours remain the same for any industry sector.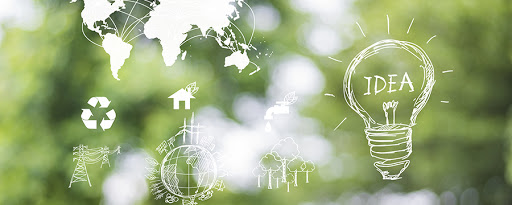 Short-term Measures
Conserve Cash: Optimize costs and manage working capital
Put a hold on all non-essential / non-committed expenses (e.g. travel, hiring, bonus etc.)
Adopt dynamic workforce management to suit plant utilisation; review permanent vs contract labour split
Astutely manage inventory – aggressively implement JIT supply-chain, hold minimum inventory in greige/unprocessed form
Ageing stock needs to be liquidated immediately after opening of markets to improve liquidity
Define SOPs for Operations
Implement safe working procedures to restart manufacturing operations, adhering to social distancing guidelines.
Adjust Operating model to allow for flexible, decentralize operations – critical for quickly adapting to regional lockdowns.
Rework the guidelines on credit policy; emphasise on cash-sales to manage working capital.
Migrate to completely digital invoicing, eliminate the need for physical transfer of documents.
Tighter Demand Planning
Engage in frequent supply planning meetings with top customers.
Monitor offtakes for key customers to sense demand fluctuations & market risks
Ensure demand forecasts are effectively communicated to PPC through inter-department sales planning meetings.
Tap Opportunistic Sales / Low Hanging Fruits
Look for entry in opportunistic categories e.g. masks, PPE, fabric for medical application
Rework on product mix, capitalize on opportunities like lower-cost blends for apparel fabric.
Long-term Measures

RESET Cost - Structural reset of all costs; target minimum 10 – 15% reduction
Implement Industry 4.0 – technology driven operational efficiency
Launch "War on Waste" – zero based budgeting for each cost
Drive procurement excellence – enhance supplier basket to improve savings
Optimize the team size across functions, eliminate replication due to silo-structures, outsource non-core operations
Enhance Share of MMF in Portfolio
Diversify into products made of man-made fibres and synthetics; the growth opportunities are more than natural fibres.
Enhance products by adding functional properties and thereby increasing the value addition – anti-fungal / anti-microbial / water & stain-resistant / fire-retardant etc.
Incorporate blended products and other low–cost offering for brands.
Build Agility in Supply Chain
Develop capability to support season-less buys, frequent development cycles and shorter runs of designs
Co-create value added products with strategic customers
Redesign planning and replenishment processes to support niche customers – shorter runs and faster response time.
Realign Exports Base
Increase presence in emerging garmenting hubs likely to see higher share of global product flows post-covid. CAFTA region (Guatemala, El Salvador, Honduras, Costa Rica, Nicaragua, and the Dominican Republic) is likely to gain importance for supplying into US market as a consequence of distancing from China. South Asia would have increased supply share to Japan.
Assess exposure to at-risk / antagonistic countries (equation of Turkey with India) and diversify customers portfolio
Evaluate Inorganic Growth Avenues
Undertake strategic acquisitions to augment overall capability across value chain; customers like to have higher preference for integrated suppliers to reduce inefficiencies in supply-chain
Forward integrate into profitable processed fabric and/or garments
Rapidly expand capacity by picking up distressed assets.
Increase Focus on Sustainability
Invest in a farm – to – shelf product traceability and support brands' sustainability claims.
Implement processes that genuinely reduces environment impact